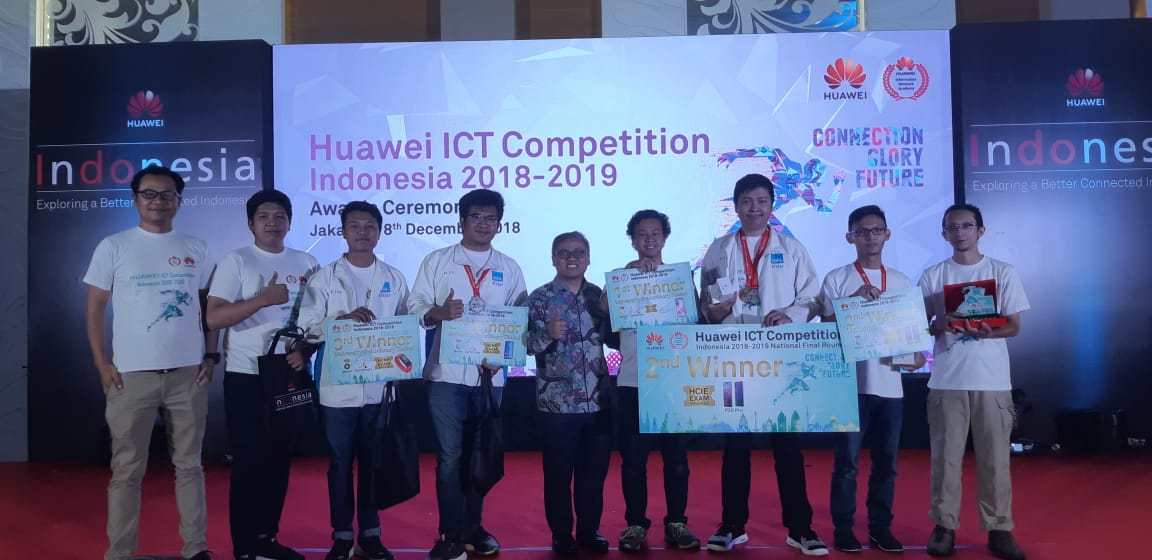 Tel-U win 2nd Place in Huawei ICT Competition 2018
The Telkom University team won 2nd place in the Huawei ICT Competition 2018. The Huawei ICT Competition was a prestigious competition in the field of network configuration. The team under the guidance of the D3 Computer Technology lecturer Mr. M. Fahru Rizal will then be the representative of Indonesia at the Asian level competition in Shenzhen China. Mr. Fahru Rizal is a lecturer in computer network courses at the D3 Computer Technology study program.
In the competition that took place in Jakarta on December 17-18 2018, the Telkom University Team succeeded in defeating teams from the University of Indonesia (UI), Gadjah Mada University (UGM) and the 10th November Surabaya Institute of Technology (ITS).
Congratulations to Mr. M. Fahru Rizal and the Telkom University team