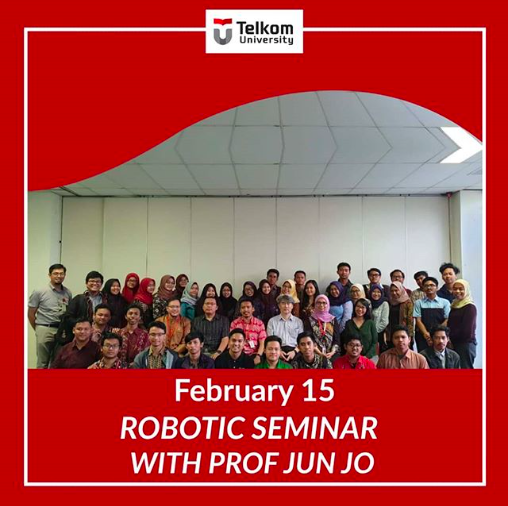 Guest Lecture by Prof Jun Jo from Griffith University Australia
On Friday, February 15th, 2019, Tel-U welcomes a visit from Prof. Jun Jo from Griffith University Australia. Prof. Jo is the President of the Australia Robotic Association (ARA). During this visit, Prof. Jo also give a guest lecture on Robotics. This guest lecture was held by the International Office Tel-U in the Multimedia Room of the Faculty of Applied Sciences. It was attended by around 60 students and Tel-U lecturers.
At the beginning of the guest lecture, he introduced the Griffith University campus in Australia. Then he explains about some of his research in the field of robotics. Among them are smartphone-driven autonomous cars.
Drones that can detect people faces and follow the movements of these people
Face detection
object detection
vehicle detection drone
and various research results. Students looked enthusiastic following this guest lecture, in the discussion session many questions were asked by students regarding robotics etc.
Thank you Prof. Jun Jo for visiting Tel-U!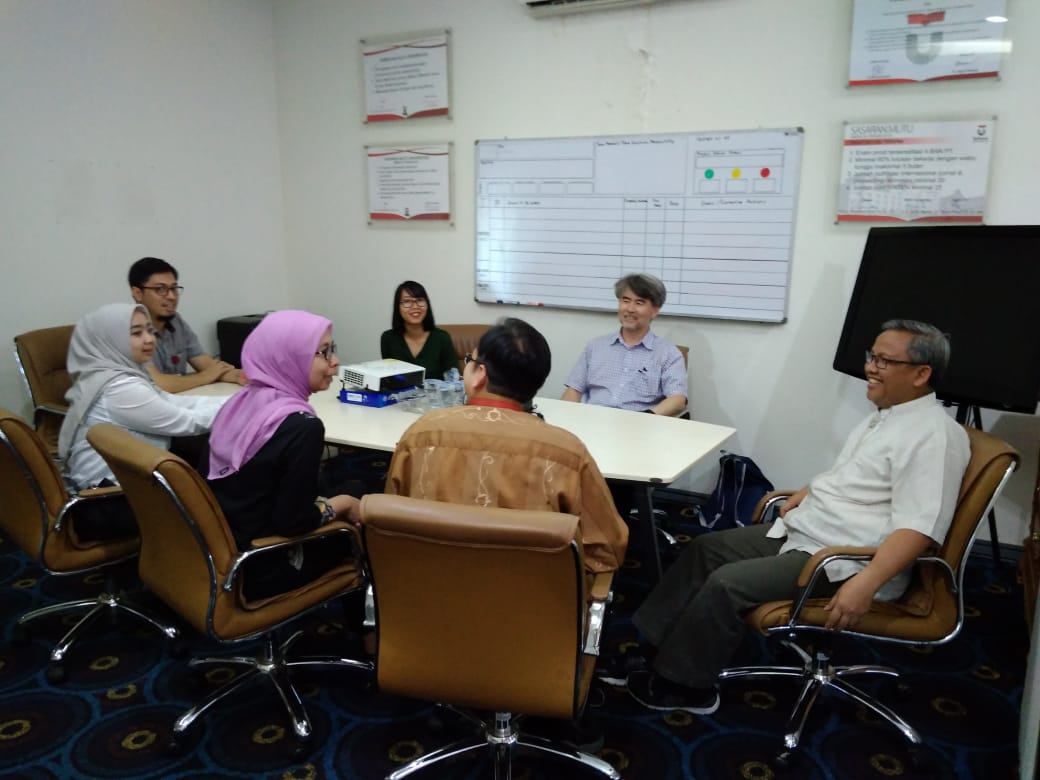 more about Prof Jun Jo